Code of Conduct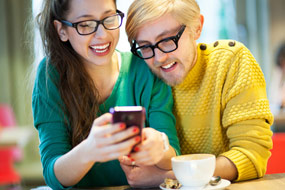 Hampshire College students, whether or not they are on campus or 
enrolled as a degree candidate, must abide by this code of conduct 
and its associated policies, in addition to all local, state, and federal laws. Guests of Hampshire students and 
students from other colleges who are enrolled in Hampshire College 
courses are required to comply with these policies while on the 
Hampshire College campus and while off campus when participating 
in Hampshire College programs and activities.
Informal and Formal Processes
Hampshire College values the ability to facilitate outcomes through both formal and informal processes. As often as possible, the College encourages students to utilize informal processes, such as restorative conferencing or working with resident advisors (RAs) and area coordinators in residence life to resolve conflict. Engaging in informal processes means there will be no formal disciplinary record, however it is the right of students and administrators overseeing processes to request and recommend the use of formal processes. The goal of both formal and informal processes is to repair harm and find resolution for all involved parties. While interim measures may be taken for community safety following an incident and until a case can be heard, students are not considered responsible for violation of policy until a board and/or hearing officer has determined an outcome and it is given to the student in writing (via e-mail and/or hard copy).